About the project
The wine from The Winefathers, our wine. But it will be yours too, because we'll tell you step by step how a new wine comes to life and ask for your support and your ideas.
Everything has to be done. We have a blank page and a book to write. We have two steel tanks in which the Tocai Friulano lives and two wooden barrels where the Pinot is resting. At the moment that's it, this is everything we have, but it's enough for us because we have a dream and a journey in front of us to make it happen.
We will tell you the care that Giacomo will dedicate to our wine. We already love it. We could not resist, last night in the cellar we tasted it ... it seems already good! We will share with you the work in the cellar, the hardships, the joys and the inevitable disappointments. Thanks to your support we will be able to purchase the first bottles, labels, corks, cartons, we will be able to do the analysis needed to make an excellent wine and we will produce the first promotional material.
We want to choose with you the bottles. Few and numbered, to start with, and they will be for the new relatives that will support us. And what about the name? Could you give us some ideas? And the logo, colors and graphics of the label, the cartons, we will show you as we go and we will collect your input because this is really our wine. Ours, that is from The Winefathers and from a family that widens every day.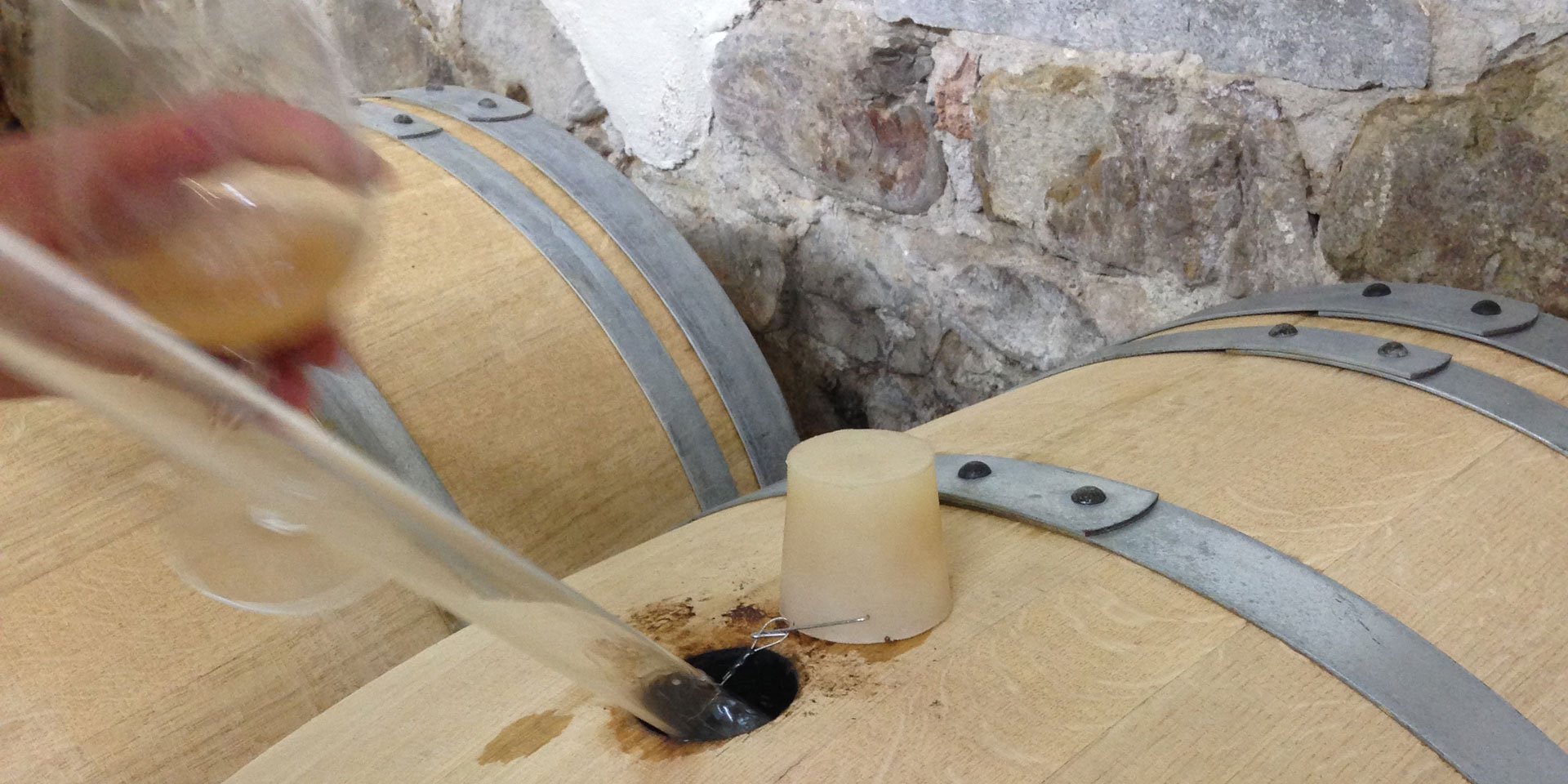 The Winemaker
La Cricca is a journey in evolution, which starts from the roots and the Friulian wine history to research and propose new interpretations and unexpected renderings.
The grapes - carefully selected and harvested by hand - come from the DOC Friuli Colli Orientali, which includes the hills of the province of Udine, and boasts a combination of soil, climate and grape varieties particularly favorable. In the zone coexist native vines such as Malvasia, Picolit, Pignolo, Refosco, Ribolla Gialla, Schioppettino, Tazzelenghe, Tocai Friulano, Verduzzo and varieties from different parts of Europe such as Merlot, Sauvignon, Pinot, Cabernet that are now part of the local tradition .
La Cricca starts its journey with an idea of ​​mingling, of delicate and possible coexistence between native and other varieties.
The Tocai Friulano, everyday-wine in all taverns and houses of the province of Udine, can barely contain its vivacity thanks to an addition of Sauvignon. It remains an everyday-wine, a family wine, but becomes ready also for new and more stylish interpretations. And next to this blend here comes the Pinot: it originates from elsewhere, but it's such a part of Friulian tradition as well.