About the project
In Piedmont, beautiful region in the North West of Italy, there is a special grapevine variety called Nebbiolo. A typical variety that became famous all over the world thanks to a wine made with its grapes: Barolo.
In the XIX century Barolo was the wine of the European courts thanks to the determination of Camillo Benso Conte di Cavour and the last Marquise of Barolo Giulia Colbert Falletti. Rapidly, Barolo became the ambassador of Piedmont of the Savoy in the European courts. "The king of wines and the wine of kings". The pride of the Langhe, an area appreciated throughout the world thanks to its beauty and its wines.

Matteo Giribaldi wants to create an unforgettable Barolo, starting from zero, from the ground. In the last months Matteo and his family have looked for the perfect land where to create their vineyard and finally they found it: a piece of heaven on Earth, halfway between the sea and the mountains, where the sea breeze and a cold wind from the Alps blow. Barolo needs a particular microclimate, and a limestone soil, full of fossils.
Matteo and his family found it but.. it's a wood! A large piece of land full of trees and bushes. So there is a lot of work to do before planting the young vines and it will take years to see the results. Nature follows its rythm, we need to respect this.

A project of birth and rebirth, that will give to the new relatives the privilege of seeing the birth of a vineyard, its small leaves, its first fruits. Step by step, like a baby starting to walk...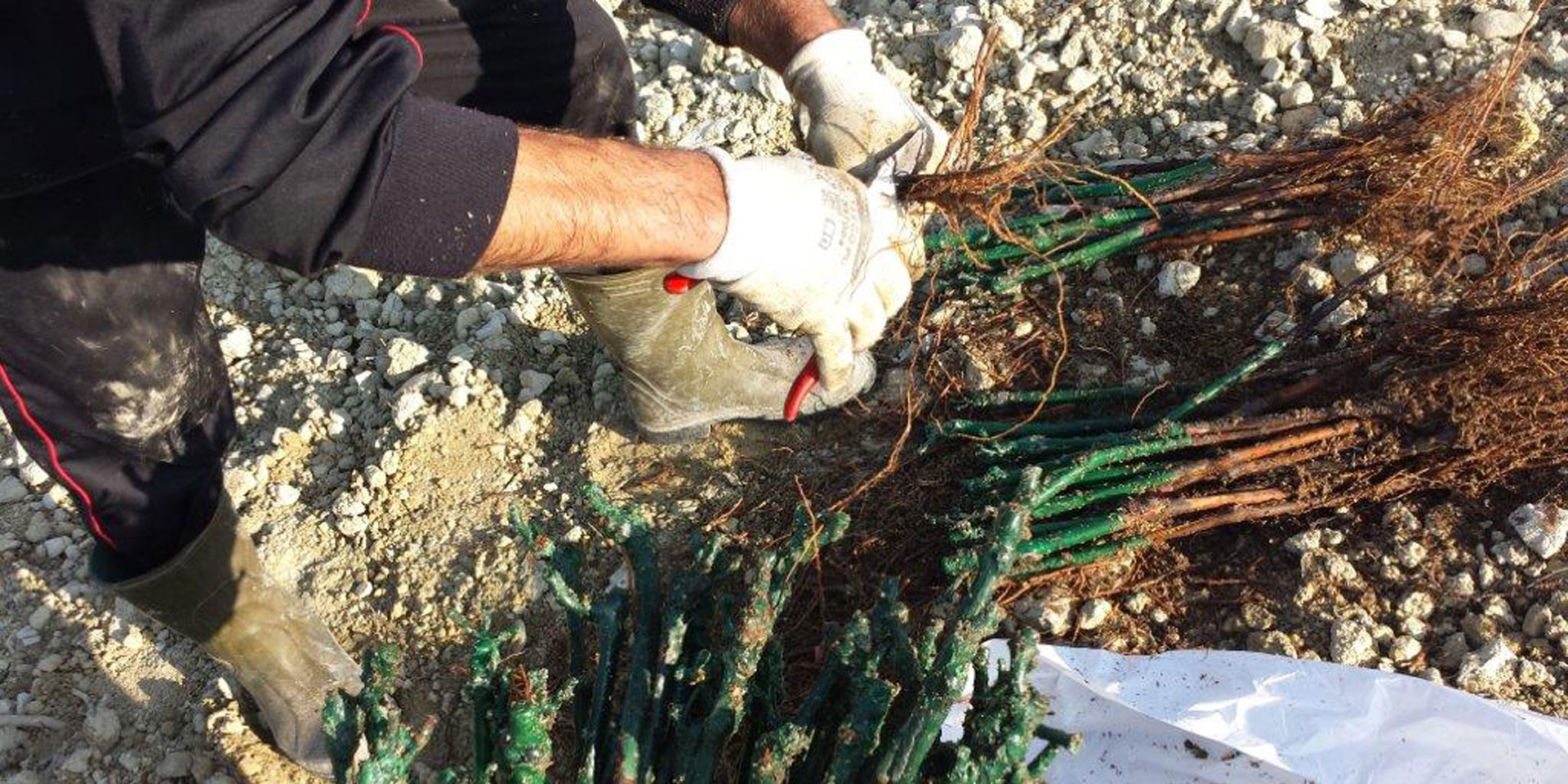 The Winemaker
Matteo Giribaldi is a young winemaker, fourth generation of a family that produces wine from 1900. Matteo became part of the team in 2006 straight after finishing the "Oenological School" in Alba. He is an enthusiastic person who loves his work and does the best to create great wines in a sustainable way. At the beginning of his career he turned all the production into organic.
A wine is the reflection of the people who make it, those who work in the vineyard, those who work day and night in the winery during the harvest. A wine tells a long story of joys and fears, risks and success. All of this and much more is inside Matteo's bottles.