About the project
I always thought that the art of wine making is not a common profession but something wonderful and exciting, never boring and repetitive. A job that combines people and places, to spread knowledge and culture, to create happiness and sharing in every part of the world.
For this reason almost fifteen years ago, I decided to study enology and viticulture. After graduation, however, I felt the desire to escape from the small region where I grew up, Friuli, in Italy.
I took the courage and I put my world in a suitcase to begin a long tour across continents, eager to learn and work in new cellars and wineries. First stop in Tuscany, Montalcino, and then farther and farther, starting from the Southern hemisphere. In Chile I lived the experience that changed my life forever. I studied the technique of carbonic maceration with a French winemaker and I realized my dream: produce my wines. In 2012 Malatesta wines were born, natural, without sulfites, clarifications or stabilization.
After Chile I've never stopped. I have continued travelling, pursuing my passion, learning new techniques and knowing new realities. I flew to New Zealand and Australia where I worked hard growing from a professional point of view. But not only. It was a journey of discovery and personal growth.
Every day I live again in my mind the horizons that I admired, the meetings that enriched me, the flavors and the aromas that inebriated me. During these moments an idea appeared in my mind: why not gather my adventures in a book?
My memories and feelings could be a source of inspiration for those who, like me, love the earth, the wine but also the thrill of the journey, the thrill that pervades body and mind when we meet unknown faces and smiles.
This is why I turn to you, future relatives and friends, asking you to support my project. It is a journey that I want to share with you, from the first page, chapter after chapter. This diary will guard my precious memories.
I imagine myself one day flipping through the pages of my book, reliving every story. And I know for sure that I will be grateful to life and to each of you.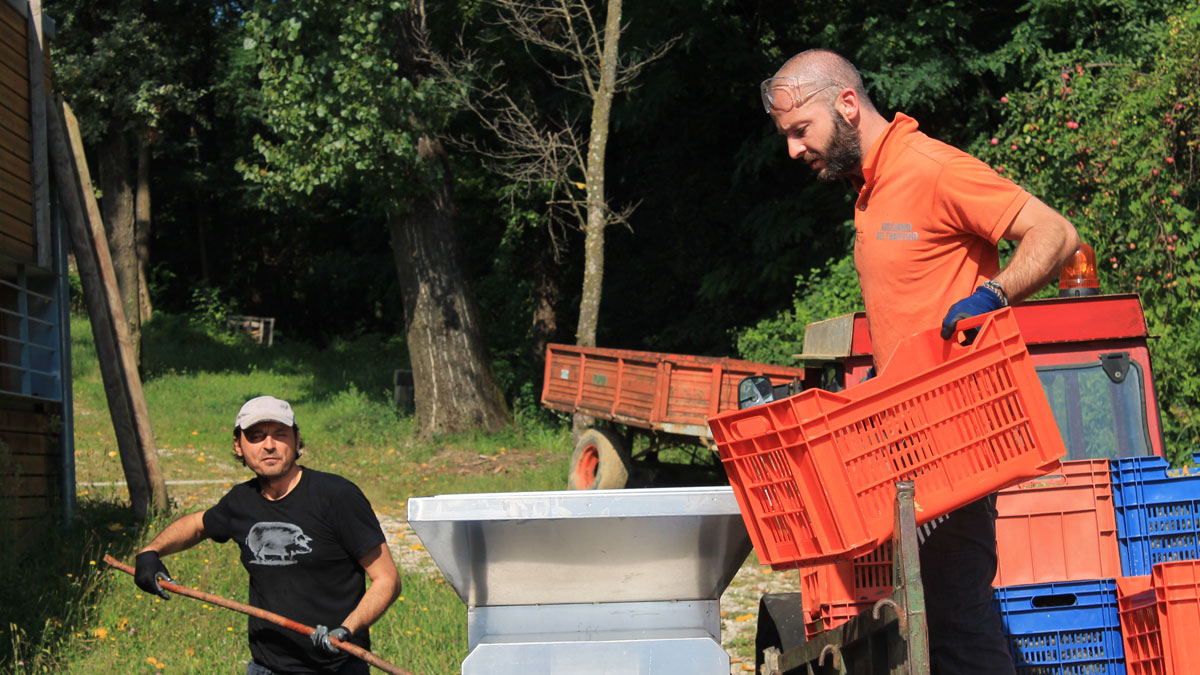 The Winemaker
Thomas Malatesta, after his graduation in oenology at the University of Udine, built his art of winemaking at a number of wine companies in Friuli, Montalcino, New Zealand and Chile, where he learned carbonic maceration from a French oenologist. In 2012 he starts his own project: Malatesta Wines. Thomas believes that only a natural wine, without sulfites, clarifiers and stabilizers, can best express the soul of the grape.